The Rainbow Rose Center Preferred Partner Program is designed to connect our supporters, allies, and the York LGBTQIA+ community with local, likeminded consumer businesses and organizations.
York Revolution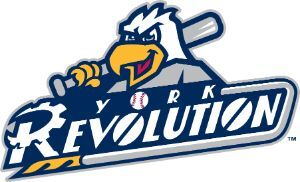 York Revolution, the most welcoming place in York, values every customer regardless of race, ethnicity, religion, sexual orientation, age, disability, or any other characteristic.  Every employee is empowered to make best day evers!  We educate our employees to help them understand and utilize words and actions that support this attitude and avoid those that contradict it and we address any behavior from employees or fans that is contrary to this goal.
Proud host of York's Pride Night at the Ballpark. Check out their social media, and the Rainbow Rose Center, for additional details soon.