The Rainbow Rose Center Preferred Partner Program is designed to connect our supporters, allies, and the York LGBTQIA+ community with local, likeminded consumer businesses and organizations.
Beth McKinley at Thrivent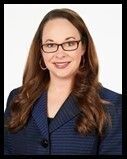 Beth McKinley at Thrivent recognizes that a financial strategy is as unique as you are. You deserve guidance that you feel confident and that reflects your priorities. That is why Beth takes time to learn what matters most to you. And because Thrivent sees money as a tool, not a goal, Beth will equip you with what you need to focus on your life's purpose by providing the support and resources you need to prioritize what's meaningful to you.